Recruiter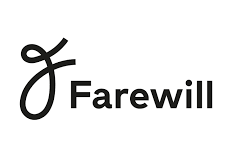 Farewill
People & HR
London, UK
Posted on Tuesday, May 23, 2023
About us
Dealing with death is hard, and here at Farewill we are on a mission to change that. We use technology to seamlessly connect beautifully designed online experiences with world-class human support that makes every death a simple, affordable, brighter goodbye. We started in December 2016 when we launched our online wills business. Since then we've launched our probate and funeral businesses, raised £700m+ in pledged income for Charities, built a team of 70 Farewillians, and raised capital from some brilliant investors. We've won a tonne of awards and have through-the-roof NPS & Trustpilot scores.
The role
We're growing and looking for an experienced Recruiter to accelerate our hiring efforts. Your core objective will be to find exceptional people to join our warm, ambitious team. You'll be responsible for knowing the market and sourcing for a wide range of roles, from Software Engineering to Legal. If you love running a thorough search, this could be the role for you.
Whoever joins us should be passionate about their craft, and have experience with hiring A players into other high performance environments. You will own everything from architecting thoughtful candidate experiences to helping hiring managers make critical decisions.
This role reports to our VP People and will be based from our Haggerston office a minimum of 2 days a week. We're looking for someone to join on a fixed term contract for 6 months, with the possibility of extension or conversion to permanent contract.
Responsibilities
Build pipelines through a variety of channels, from posting well-targeted adverts to proactively sourcing and engaging a diverse breadth of leads
Be the face of Farewill to our candidates, helping them to understand our mission and whether or not this is the right adventure for them
Coach hiring managers on running a smooth, fair process and making great hiring decisions
Act as a guardian for Farewill's values, effectively screening for people who will positively impact how we like to work
Work alongside your peers in the People team to create seamless transitions as our candidates become new hires
About you
You love the hunt. Finding an amazing portfolio or having your outreach answered is cause for excitement
You've worked in-house at a fast-paced technology company, and have experience sourcing for a variety of roles
You're able to empathise and connect with people from all walks of life
You sweat the details and run a tight ship when it comes to being organised, communicative and thorough
You're kind and celebrate the wins; even when the work is hard, you find time for a laugh or a high five
Benefits
A competitive annual salary of £50-60k, pro rata
28 days of annual leave (pro rata) plus the usual public holidays
Personal development budget of 3 days and £1000 per year
Regular team socials & company-wide events
A chance to make a meaningful contribution to people's lives and deaths
Our hiring process
You'll have an initial conversation with the hiring manager, our VP People. She'll be keen to learn more about you and your experience, and will tell you all about Farewill
We've designed a brief exercise to give you more insight into the role and to allow you to demonstrate some of your core skills. This task will happen remotely, and be discussed at the next stage
You'll then have more in-depth chats with members of our People team. They will review your exercise with you and have a conversational interview about your achievements and how you'd approach our specific challenges
As a final step, you'll meet our founder and CEO so you can get an even better feel for our company and culture
If all goes well, we'll make you an offer and hopefully it won't be long until you join us!
Making your application as smooth as possible
If this sounds like what you'd love to be doing, we can't wait to hear from you. If you're not sure that you exactly fit the above criteria, get in touch anyway. Ability and attitude is just as important as experience.
At Farewill, our mission is to change the way the world deals with death - to make it simple, personal, fairly-priced & accessible to everyone. To do that, we want to build a workplace that's great for everyone, that celebrates diversity in all its forms, and where everyone who works for us is treated fairly, equitably and respectfully.
We believe flexibility is important, so we're happy to chat to you about flexible working options. If you need any adjustments in our interview process to help set you up for success, then please let us know.