Customer Experience Specialist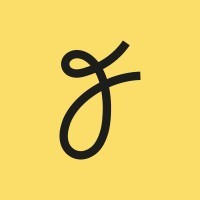 Farewill
Customer Service
London, UK
Posted on Saturday, July 15, 2023
About us
All of us are going to die. It's a fundamental, tragic, romantic part of what it is to be human. But the services that should be supporting us haven't changed in decades.
From writing your will to planning a funeral, the way we deal with death is formal, complicated and expensive. Instead of feeling supported, people feel lost.
But it doesn't need to be this way. We started Farewill to make the experience warmer, brighter and friendlier.
We're the UK's biggest will writer and one of the leading funeral companies in the country. Our generous customers have pledged over £800 million to charities, through donations left in their wills.
We're backed by top investors who are as excited by our mission as we are, and we've won awards for the work we've done. But there's a lot more to do.
The role
Customer service is at the heart of what we do. To provide the necessary support, we're building a new in-house customer experience team and looking to hire a Customer Experience Specialist to support our customers.
Reporting to the Customer Experience Manager, this person will help with general queries, answer questions about Farewill, support the development of efficiencies, and deliver quality service to our customers.
As a Customer Experience Specialist, you'll learn a lot about our industry and how a tech driven and innovative company can support customers during the toughest points in their lives. You'll also be trained to jump into other areas of the business during seasonal spikes, to support with wills or funerals.
As a Customer Experience Specialist, you'll be responsible for:
Delivering great experiences to customers through various channels (phone, email, etc.);
Being knowledgeable across all our products (probate, funerals, wills) to solve a wide variety of issues or triage to the right team;
Being an expert in all our systems & services to suggest efficiencies and make improvements;
Driving Farewill's long-term success and impacting the way we support our customers.
Hopefully you'll have some or all of the following:
A passion for customer service and motivation to deliver excellent service;
Experience working in a customer facing role over the phone and emails;
Experience working in fast-paced, high pressure, and high volume environments (funerals, health, charity);
High empathy, care, and emotional intelligence
Analytical and problem solving skills, with a sharp attention to detail;
Strong interpersonal and communication skills, both verbal and written;
Drive and organisational skills, with the ability to pick up processes and grasp systems quickly;
Experience with CRM systems, like Zendesk, Aircall, etc.
Legal or paralegal background preferred

If this sounds like what you'd love to be doing, we can't wait to hear from you. If you're not sure that you exactly fit the above criteria, get in touch anyway. Ability and attitude is just as important as experience. We want to build a workplace that's great for everyone, that celebrates diversity in all its forms, and where everyone who works for us is treated fairly, equitably and respectfully.
What we offer:
A competitive salary of £30,000 + stock options
28 days of annual leave plus the usual public holidays
Personal development budget of 3 days and £1000 per year

If you need any adjustments during our interview process to help set you up for success, please let us know.