Engineering Lead - Wills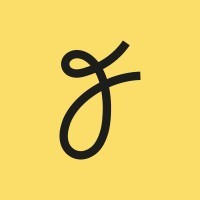 Farewill
London, UK
Posted on Friday, July 28, 2023
What pops into your head when you think of death? Tombstones? Top hats? Grey, drab Victoriana?… It's probably not a cheery picture.
At Farewill we set out to change the way the world deals with death. With our three award winning products - wills, probate & cremations - we're at the forefront of helping people to deal with the inevitable, making every death a simple, affordable, Brighter Goodbye.
About us:
1. #1 Death tech company in the UK
2. 14,000+ reviews on Trustpilot at 4.9/5
3. NPS in the 90s across all products
4. £28m raised from top investors
5. UK's Biggest Will Writer
6. £850m pledged to charity
7. Tonnes of awards: 4x National Will Company of the Year, 2x Best Probate Company, 2x Best Direct Cremation Provider
8. Lean, high-octane team of 65
9. Hybrid & based in East London (2 days in the office)
About the role:
This is a high impact role, and a great stepping stone for someone looking to build a future as a senior technical leader. You'll report directly to the VP Engineering (Michael) and be their deputy. You'll work alongside our wills Product Lead (Emma) and manage the engineers inside the team.
First and foremost your role is to deliver real business outcomes. Over the next year, this will be focused on:
1. Increasing the complexity of the wills we write
2. Redesigning how our telephone wills service works
3. Helping to win new partners
4. Helping charity partners to maximise their legacy income
5. Modernising our tech stack.
About you (4 things we're looking for):
This isn't a role for the faint hearted! You'll have a lot of influence and responsibility in the business, and will be a senior stakeholder for many of our most important projects. As such, you'll:
#1 Act intrapreneurially
Great engineering leaders are constantly looking for opportunities to improve what's around them. They are resourceful and relentless in driving change. When they see a way to improve something, they make it happen.
Engineering teams are expensive. It's vital that we focus our efforts on the highest impact work. Great technical leaders understand the business they work in, and how it makes money. You will have a track record of having a strong business impact because you align your work to the things that are most important to the business.
#2 Move with urgency & focus
Focus is gold dust for engineering teams. 80% of execution issues come from the lack of it. In your work as an IC and as a leader you have been clear on the numbers you are trying to move and have focused on moving them. Often this has required you to dig through levels of ambiguity to understand what the right number is. Then, when the time for action comes, you go for it with maximum energy, passion and drive. And get it done!
#3 Be an experienced technical leader
It's impossible to be a strong technical leader if you don't understand technology. You have been a high performing senior full stack or backend engineer in a high performing product team.
You have real depth in web based technologies and architecture, especially backend skills like Database and API design and are comfortable managing technical debt and high levels of ambiguity.
You'll enjoy getting stuck into the code; pairing, prototyping and solving some hairy complex issues alongside managing and coaching the team. Our stack is mostly written in Javascript with Node and React. Ideally you'll be familiar with those but we expect you'll enjoy picking up new languages.
#4 Have great management reflexes
You understand what a high performing engineer looks like, how they contribute to business outcomes, and have been instrumental in coaching and mentoring your top performers to new heights. It's not about tonnes of years of experience, it's about your instincts, philosophy, and previous results.
What we offer:
A competitive salary of £100-110k + stock options
28 days of annual leave plus the usual public holidays
Personal development budget of 3 days and £1000 per year
Our hiring process:
You will have an initial conversation with someone from our Recruiting team. We'll be keen to learn more about you and your experience, and to tell you more about Farewill
You'll then have interviews (onsite or remotely) with our VP Engineering, members of our product and engineering teams who will talk to you in more depth about your experience, and technical and managerial expertise. This will involve a functional task to allow you to demonstrate your skills and to give you a better flavour for the role
Lastly, everyone who joins our team meets with a member of our Exec team
Making your application as smooth as possible:
If this sounds like what you'd love to be doing, we can't wait to hear from you. If you're not sure that you exactly fit the above criteria, get in touch anyway. Ability and attitude is just as important as experience.
At Farewill, our mission is to change the way the world deals with death - to make it simple, personal, fairly-priced & accessible to everyone. To do that, we want to build a workplace that's great for everyone, that celebrates diversity in all its forms, and where everyone who works for us is treated fairly, equitably and respectfully.
We believe flexibility is important, so we're happy to chat to you about flexible working options. If you need any adjustments in our interview process to help set you up for success, then please let us know.