Join our Talent Pool!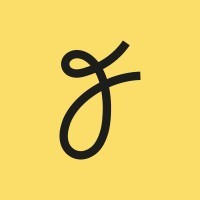 Farewill
People & HR
London, UK
Posted on Thursday, March 30, 2023
Don't see any current opportunities that suit you? Don't worry! We'd still love to hear from you. Send us your CV here and some details about yourself and what you're looking for, and if a role comes up that we think you'd be great for then we'll let you know.
Who we are and what we do
Dealing with death is hard, and here at Farewill we are on a mission to change that. We use technology to seamlessly connect beautifully designed online experiences with world-class human support that makes every death a simple, affordable, brighter goodbye. We started in December 2016 when we launched our online wills business. Since then we've launched our probate and funeral businesses, raised £800m+ in pledged income for Charities, built a team of 70 Farewillians, and raised capital from some brilliant investors. We've won a tonne of awards and have through-the-roof NPS & Trustpilot scores.
Our values - what makes a great Farewillian
#1 Customers first
People put their trust in us at some of the toughest moments in their lives. Because it's so important, their needs are front and centre in everything we do.
We're forensic in getting to know our customers - whether that's the charities we work with, other teams we're supporting, or people dealing with death.
Great solutions come from well understood problems.
#2 Make it simple.
Death is overwhelming and complicated. So we put time and effort into communicating clearly.
We believe in the power of simplicity. It's rocket fuel for progress. So we make everything as straightforward as possible - from our products, to the way we work.
#3 Move with urgency and focus
Focus is gold dust. 80% of execution issues come from the lack of it - so whether you're on the front lines, or leading teams, be clear on the number you're trying to move and do not pile your plate too high.
Then, when the time for action comes, we go for it with maximum energy, passion and drive. And get it done!
#4 Sweat the details
We make the effort to really know our stuff and do the little things well. We value the craftsmanship in each of our roles and are committed to producing surprisingly great work.
#5 Act intrapreneurial
We are all owners here - custodians of our customers, brand, products and culture. We expect everyone here to take ownership and drive positive change.
It starts with looking for opportunities to improve what's around you. Followed by the resourcefulness to find a solution, and the relentlessness to bring it to life.
When we see a way to improve something, we make it happen.
#6 Be kind, have fun, celebrate the wins
If there's one thing you learn working in death it's that life is short, and mostly about who you spend it with.
We work hard, and though it's sometimes stressful and challenging, you'll find yourself alongside other enthusiastic, kind, dedicated people here.
Make sure you deal with all of this in perspective. Give it your all, embrace the adventure and enjoy it along the way.
What we offer in return
At Farewill we offer a genuinely exciting and unique role in a challenging yet highly rewarding industry.
We believe in open opportunities for all, and understand that the future of work is changing. Several Farewillians have changed roles during their time with us, so if another position or department catches your eye, we'll provide you the time and resources to help get you there.
We also believe in open and honest communication across the entire business, and that each Farewillian can have an impact on the changes and decisions we make as a company. That means if you have a great idea for something new, or an idea on how we can improve, we'd love to hear about it and potentially bring it to life.
In addition to this, we also offer:
Share options: Everyone here plays a critical role in the success of the company and so deserves a share in the success. That's why we offer generous share options in addition to your salary package.
Holidays and compassionate leave: Everyone deserves some R&R, which is why we offer 28 days of annual leave a year, plus the usual public holidays. We also have a compassionate leave policy that accounts for how grief affects us differently. We place trust in our employees to take the time they need to grieve, when they need it most.
Learning & development: Every Farewillian is entitled to a personal development budget of £1000 and 3 days per year
Hoping to hear from you!