Customer Experience Manager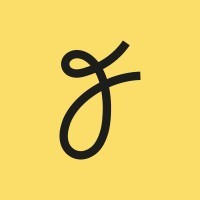 Farewill
Customer Service
London, UK
Posted on Saturday, July 15, 2023
About us
All of us are going to die. It's a fundamental, tragic, romantic part of what it is to be human. But the services that should be supporting us haven't changed in decades.
From writing your will to planning a funeral, the way we deal with death is formal, complicated and expensive. Instead of feeling supported, people feel lost.
But it doesn't need to be this way. We started Farewill to make the experience warmer, brighter and friendlier.
We're the UK's biggest will writer and one of the leading funeral companies in the country. Our generous customers have pledged over £800 million to charities, through donations left in their wills.
We're backed by top investors who are as excited by our mission as we are, and we've won awards for the work we've done. But there's a lot more to do.
The role
We're hiring a Customer Experience (CX) Manager to lead our newly built CX team. Your team will be the first contact a customer has with Farewill, so we need this to be amazing – not just knowledgeable, but warm and empathetic too.
This is a highly strategic role directly managing a dynamic team of CX specialists, as well as coordinating the flow of customer contacts across the whole organisation. This role will be resolving inbound customer contacts via email and phone to our general lines, as well as analysing contacts across all our business units: funerals, probate, and wills.
Your main responsibility will be to maintain a world-class experience, while optimising our cost to serve. This balance ensures our service is both exceptional and accessible, allowing us to support as many individuals as possible.
As a Customer Experience Manager, you'll be responsible for:
Manage and develop frontline CX staff, establishing a culture of empathy and care
Monitor the inflow across all teams, creating a dynamic capacity plan for seasonal spikes and surges in demand
Create strategies, processes, and policies to get customers the information they need at the right time, resolving their queries as efficiently as possible
Improve our service, including selecting the right tools and developing the processes that will help us challenge the CX status quo
Be an expert in all our tooling. Fix any issues and be part of the conversation on changing or moving to better tools
Know the market for CX operations, and implement best practices from the top playbooks
Onboard and train staff quickly and thoroughly. We have a lot of seasonal spikes and need the team to be fully contributing shortly after joining
Manage our third-party partners who handle out of hours calls
Hopefully you'll have some or all of the following:
3+ years experience leading a B2C customer service or operations team
Brilliant analytical skills. Ability to use data to access performance and capacity plan
Experience working with and holding third-party providers to account
Experience working in a high volume environment, driving volume and quality of customer service
Experience developing customer service or customer operations processes to improve customer experience
Experienced trainer and coach. Track record of providing great onboarding for new starters, and ongoing coaching for their team
Great communicator, both verbal and written
Prior experience using Zendesk, Aircall a nice to have
Experience working in a fast paced (start-up / scale-up), or high empathy industries (e.g. funerals, health, charity) an advantage
What we offer:
A competitive salary of £45,000-£60,000 + stock options
28 days of annual leave plus the usual public holidays
Personal development budget of 3 days and £1000 per year
Regular team socials & company-wide events
A chance to make a meaningful contribution to people's lives and deaths
And much more!
Making your application as smooth as possible:
If this sounds like what you'd love to be doing, we can't wait to hear from you. If you're not sure that you exactly fit the above criteria, get in touch anyway. Ability and attitude is just as important as experience.
At Farewill, our mission is to change the way the world deals with death - to make it simple, personal, fairly-priced & accessible to everyone. To do that, we want to build a workplace that's great for everyone, that celebrates diversity in all its forms, and where everyone who works for us feels like they can be themselves and be treated fairly, equitably and respectfully.
We believe flexibility is important, so we're happy to chat to you about flexible working options. And, if you need any adjustments in our interview process to help set you up for success, please let us know.