Compliance Manager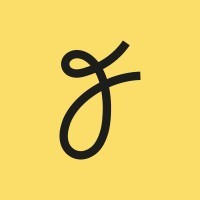 Farewill
Legal, Sales & Business Development
London, UK
Posted on Wednesday, July 26, 2023
About us
All of us are going to die. It's a fundamental, tragic, romantic part of what it is to be human. But the services that should be supporting us haven't changed in decades.
From writing your will to planning a funeral, the way we deal with death is formal, complicated and expensive. Instead of feeling supported, people feel lost.
But it doesn't need to be this way. We started Farewill to make the experience warmer, brighter and friendlier.
We're the UK's biggest will writer and one of the leading funeral companies in the country. Our generous customers have pledged over £800 million to charities, through donations left in their wills.
We're backed by top investors who are as excited by our mission as we are, and we've won awards for the work we've done. But there's a lot more to do.
Role Overview
We are looking for an ambitious Compliance Manager to be responsible for managing our compliance function, ensuring that our company and team are adhering with internal policies and procedures as well as with regulatory requirements. This is a great growth opportunity to define a new role within our growing company, and within a dynamic and growing Finance, Legal & Compliance team.
This is an exciting time to join Farewill: we are close to launching our first financial product, funeral plans. Our Compliance Manager will play a critical role in our growth plans. We are looking for someone who can be our in-house expert on FCA regulation and help us nail both the approval process and our ongoing regulatory requirements.
The ideal candidate will be an ambitious self-starter with good knowledge of FCA regulation and a desire to apply this knowledge in a rapidly evolving start-up environment. Your challenge will be to find pragmatic and efficient ways to make sure we meet our hugely important regulatory requirements and protect both our customers and our business with our small but brilliant team. You will see your role as not just managing risks, but also as enabling speed and competitive advantage in a growing company, and you will be excited to learn and evolve with us as we add new products and services.
You will report directly to the company's SMF3 / SMF16, and work alongside our superstar legal team of 3. Together, the 5 of you will be responsible for all of Farewill's compliance, risk, insurance and legal management (and likely some related projects too, we are a start-up after all!). You will also have our external advisory agency at your disposal to provide content support and help you stay abreast of future regulatory developments.
You will work hybrid, with a minimum of two days per week in our East London office (Haggerston).
What you'll be responsible for:
Lead the execution and continual improvement of Farewill Funeral's compliance framework and associated control practices and methodologies regarding the funeral plans industry and FCA requirements
Ensure FCA requirements regarding SMCR are embedded across the business and regulatory standards are maintained via appropriate policies and procedures
Create insightful reporting on the effectiveness of our compliance activities and risk management
Advise and assist the business to understand the impact of FCA regulation; ensure requirements are adopted into approved policies and procedures, new and existing products and services, and complied with, and considered appropriately in all key business projects and programmes
Horizon scan and understand the impact of applicable legislative changes
Create and provide training programmes to reflect compliance requirements and ensure employees are aware of their key regulatory responsibilities
Manage incidents/breaches with relevant stakeholder engagement to ensure quick and appropriate remedying actions are carried out
Work cross-functionally to design and implement a joined up approach to complaints including response management, root cause analysis, improving processes to reduce future complaints and appropriate reporting
Work with the VP Engineering to maintain a high standard of data protection processes and ensure our impact assessments are carried out sufficiently, with potential risks to the rights and freedoms of individuals quickly rectified and mitigated
Support the team with legal operations, including policy & compliance monitoring across the wider company
Hopefully you'll have some or all of the following:
Minimum 2 years in compliance in an FCA regulated business
Smart, pragmatic and able to prioritise limited time and resources to get stuff done
Great communicator who can synthesise complex information to key actionable points that busy stakeholders around the business can understand and comply with
Organised and reliable, a safe pair of hands who will properly manage our risks and will not drop any balls
Intellectually curious and will keep abreast of regulatory developments and what these mean for our business
Commercially-minded, you use your expertise to support the business (i.e. finding the least onerous ways to stay compliant rather than smothering us in unnecessarily manual processes)
What we offer:
A competitive salary of £60-80K + stock options
28 days of annual leave plus the usual public holidays
Personal development budget of 3 days and £1000 per year
Regular team socials & company-wide events
A chance to make a meaningful contribution to people's lives and deaths
And much more!
Making your application as smooth as possible:
If this sounds like what you'd love to be doing, we can't wait to hear from you. If you're not sure that you exactly fit the above criteria, get in touch anyway. Ability and attitude is just as important as experience.
At Farewill, our mission is to change the way the world deals with death - to make it simple, personal, fairly-priced & accessible to everyone. To do that, we want to build a workplace that's great for everyone, that celebrates diversity in all its forms, and where everyone who works for us feels like they can be themselves and be treated fairly, equitably and respectfully.
We believe flexibility is important, so we're happy to chat to you about flexible working options. And, if you need any adjustments in our interview process to help set you up for success, please let us know.