Head of Marketing (VP equivalent)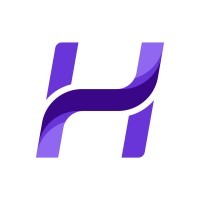 Hofy
Marketing & Communications
Europe · United Kingdom · United States
Posted on Thursday, June 8, 2023
The Role
Location: UK/US or Europe
We're looking for a Head of Marketing to join us on our mission to equip the world's talent with the means to do their best work, wherever they might be.
We're backed by Europe's leading early stage VCs (Stride, Kindred, 20VC) and angel investors. We've achieved concurrent years of >5X annual revenue growth and continue to grow rapidly with minimal marketing spend.
As the Head of Marketing, you will play a critical role in developing and executing Hofy's marketing strategy. Your job will be to increase brand awareness, communicate Hofy's value to customers, generate qualified leads and support new GTM initiatives.
Reporting directly to the CEO, you will have the opportunity to shape and lead a high-performing marketing team and collaborate closely with Product, Sales and Partnerships.
We're passionate about building a future in which opportunity flows globally. If you're an ambitious, proven and results-driven marketing professional ready to embrace the challenge, we want to hear from you!

The Person
If you identify with the following, you're likely to thrive at Hofy:
Owner mindset: You act as an owner of Hofy; you understand business as a whole, beyond marketing and brand, and you make decisions with the long term success of Hofy in mind.

Design and execute: You will be given the autonomy to build plans, processes and the team. You will be responsible for the ownership of the function, and will define, iterate and execute Hofy's marketing strategy.

Executing on a vision: You are able to develop a vision for a brand, GTM and associated campaigns across different channels. You are able to articulate a plan and budget to executives to get signoff and to collaborators to make it a reality.

Builder: You're a builder. You're able to create (most of) the infrastructure you need to execute on your goals. You don't wait around for other people to bring your ideas to life - you do it yourself.

Inspirational and aspirational: You are a natural people leader. Marketing professionals are inspired by you, trust your judgement and other leaders value your expert input and advice. You coach individuals to grow professionally and succeed.

Bias for action: You recognise perfect is the enemy of good and strike a balance between necessary progress and caution. You are comfortable disagreeing and committing.

Finger on the pulse: You're inherently aware of trends in B2B marketing and what works well for us. You're willing to change your strategy based on new information and an end-to-end understanding of the business.
What you need to succeed
We are looking for someone who goes beyond good, and has faced complex challenges before. You'll likely thrive in this role if you can demonstrate the following;
Earned your stripes: You have 10+ years of experience in marketing and 3+ years of experience in a leadership role.

Still willing to get your hands dirty: You're willing and able to personally support critical work. You can collaborate with the doers and move the needle on their projects by contributing ideas or copy.

Go to market intuition: Thanks to your understanding of the market, customers and product, you're able to score a high batting average in your GTM efforts.

Data driven: You're confident analysing data to inform your decision making. You have an instinct for what looks right and can spot BS from a mile off.

ROI conscious: Develop and manage the marketing budget, ensuring optimal allocation of resources to maximise ROI. You have an appreciation for how marketing metrics (CAC) feed into an overall financial strategy for the company.

Owning decisions: You've owned decisions end to end and can simplify complex problem spaces into single variant decisions for executives.

You're a strong written and verbal communicator: You demonstrate great presentation and communication skills in written and spoken English. You're comfortable writing both technical and non-technical content which can be presented at Board level and externally.

Teamwork: You have experience building strong working relationships with senior leaders in other functions (e.g. product, sales ) and with external partners in order to deliver your goals.
Bonus Experience
Previous experience in HR tech or SaaS for IT teams

Previous experience working in a scale-up environment
Why Hofy
Aside from our people, culture, and mission, there are a variety of additional benefits that help make Hofy a great place to work!
Work from home or the office and up to 30 days from anywhere in the world.

Full home office set up from Hofy.

Choice of tech.

35 days annual leave (27 days + local public holidays).

Annual growth fund for your learning and development.

Regular team and company socials.

Annual company retreat.
About Hofy
Hofy exists to equip the world's talent with the means to do their best work. We believe in a future in which opportunity flows globally, where the distinctions between the workplace and the places we work will be blurred, and one in which the career trajectories and quality of life for everyone on the planet will be elevated.
We have built a platform enabling any organisation to deliver the tools and experience their people need, straight to their doorstep; whether its a specced up Mac, a supersized monitor or a slick new chair. Hofy cuts the clicks, kills the complexity and brings clarity to the chaos.
To date, we have equipped over 10,000 people in 120 countries in two short years, but we won't be stopping there. We are looking for superstars to join us in breaking down the construct of country borders in relation to access to opportunity.
Behaviours we value
Aim high, stay humble We're ambitious, yet grounded.

Disagree & commit We balance dissent with bias for action.

Embrace the challenge We give it everything we've got.

Work together to win We support each other to reach our collective potential.

Grow beyond good enough We continually invest in becoming the best versions of ourselves.
A chance for everyone
At Hofy, we practise what we preach. We believe that creating a truly global employee experience for our clients starts with us. We need as many perspectives as possible, and we see our individual differences and diverse backgrounds as our superpowers.
We want you to bring your best self to work and to feel like you truly belong. We never discriminate based on race, religion, colour, national origin, gender (including pregnancy, childbirth, or related medical conditions), sexual orientation, gender identity, gender expression, age, veteran status, disability (visible or non-visible).